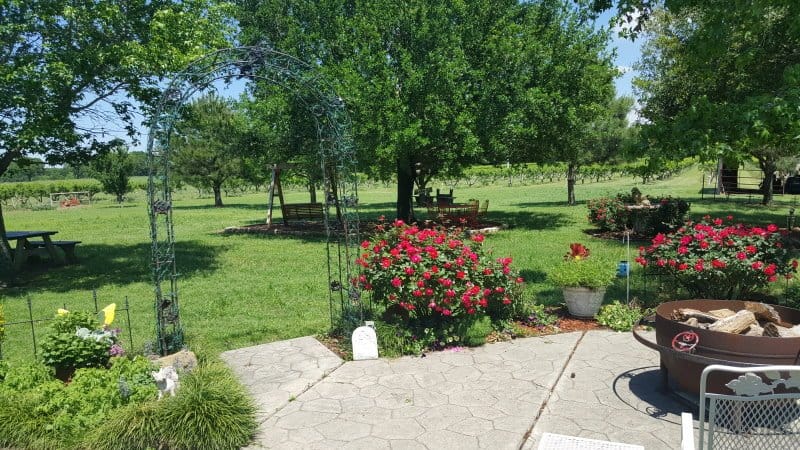 I am excited to announce that Peachy Page Farm here in Scurry now carry a selection of Susan's Soaps & More products.  Peachy Page Farm is the creation of Robert and Cindy Page and there are a lot of reasons you should check them out; over and beyond the fact that they now carry our products.
Listed here are just some of their offerings:
Blackberries and peaches from their own orchard as well as seasonal vegetables.
Homemade Ice Cream (which I can personally attest is AWESOME!)
Jams made with the fruit fresh from their orchard.
Dinner in the Orchard – pretty much all of which either comes from the orchard or is prepared by Cindy onsite and is served in a fine dining setting complete with piano music.
Cooking Classes
Susan's Soaps Products

Flowers around a Bird Bath

Tucan sculpture

Life is Better on the Farm
Above are a few shots I took yesterday while delivering my products out to their farm. It is a beautiful setting and the season hasn't even quite started. They actually open when the fruits are ready to pick which will be sometime around the end of May. Their hours during the season are Tues. – Sat. 8 – 6 pm. The season usually ends about the 2nd week of August. Dinners in the Orchard are offered on specific Saturdays in the spring and again in the fall and run about $50 per person.
You can visit them at 10800 C.R. 4090, Scurry, TX 75158 or reach them at 972-989-2133. You will find out more by visiting their website at peachypagefarm.com or at facebook.com/peachypagefarm .
Peachy Page Farms is definitely worth checking out!
Till the next post,
Susan