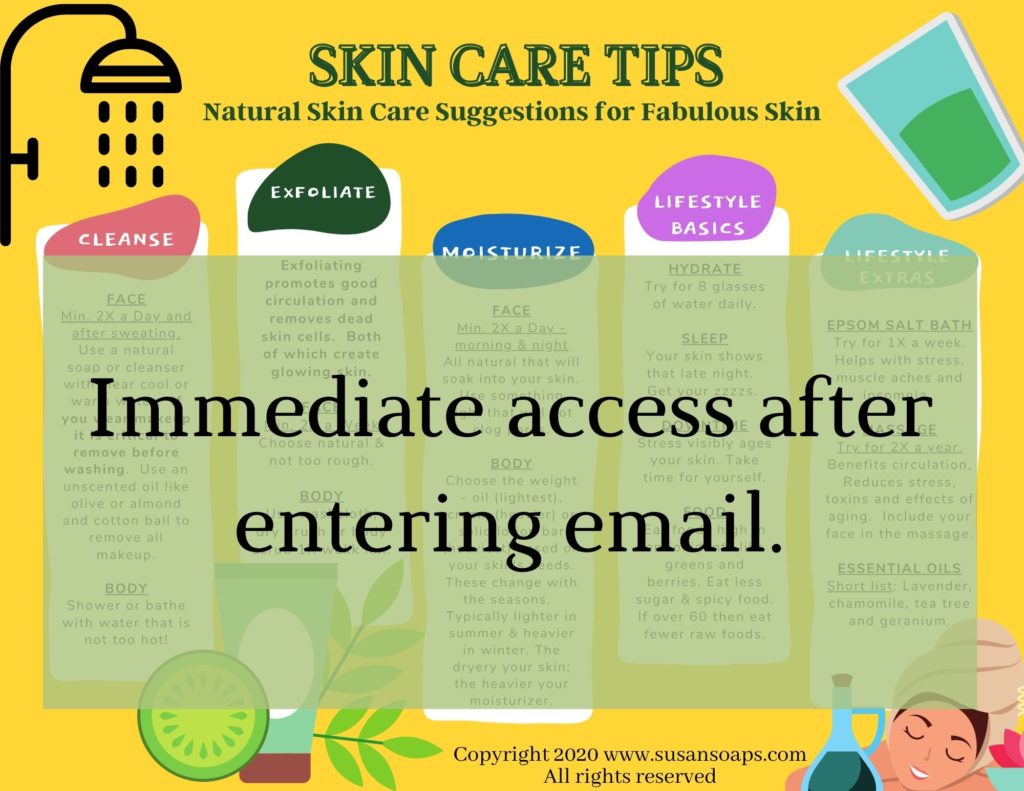 Get our Free Skin Care Tips printable when you sign up for our newsletter.
Susan will be popping into your inbox with news about which soaps are on sale, skin care tips and other specials we may have going on.
We have been making all natural soaps and skin care products for over 20 years. Take advantage of Susan's experience of working with essential oils to create her products. Feel free to reach out to her with any of your skin care questions.
You can always unsubscribe but we really hope you will stick around for a bit and see what we have to offer.
Sign up and get on your way to fabulous glowing skin the natural way!