Do you love your dog and want them to have the best bath experience?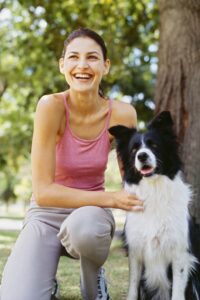 Pin
We understand that when it comes to pet care, only the best will do. That's why we created Canine Creations Dog Shampoo Bar – our special blend of essential oils and oatmeal helps soothe your pup's skin while natural ingredients keep them clean. Our products are safe for all skin types, so no matter how sensitive your fur baby may be, you can trust us to provide gentle yet effective cleaning power!
Make bath time a relaxing experience with our luxurious lather! You'll love the smell of lavender and lemongrass as it fills your bathroom. Let these scents calm both you and your pup during their bath. Bring some joy into their routine by knowing that you're using a product designed specifically with them in mind – one made from natural ingredients that soothes their skin without any harsh chemicals or toxins.
If you would prefer a liquid shampoo for your dog you can find it here.
Directions for Use:
Using this solid Dog Shampoo Bar is simple!
Just wet your dog's fur and rub the bar over to work up a lather.  Work the lather into their fur and then rinse very well.  Dry as normal.  Just like our solid shampoo bars for people this solid shampoo bar is great for travel.  NOTE:  Do NOT use any products with essential oils on cats.  They can be toxic to them!
Read more about how to use and the benefits of our solid shampoo bars!
Ingredients: rice bran oil, water, castor oil, coconut oil, sodium hydroxide (lye), cocoa butter, and shea butter with oatmeal, lavender essential oil and lemongrass essential oil.  Net wt. – 4 oz.