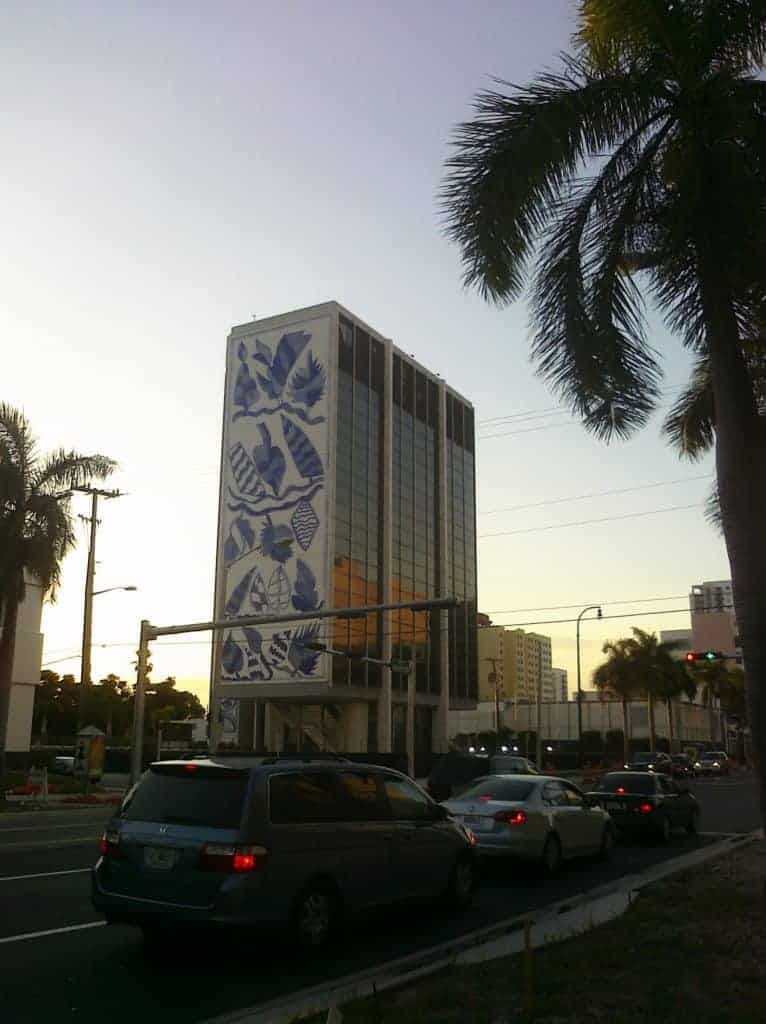 This was shot from my hotel window this morning. Day 2 is only halfway over as I begin this post, but I know it will be a bit of a late night as we have the Essential Wholesale Event tonight. It's offsite in Fort Lauderdale.
Today has already had some great information.
Robert Tisserand's presentation on busting myths around essential oils was filled with awesome data. This is a subject near and dear to my heart obviously and he presents facts backed with awesome research. I'll be sharing more of his findings in future blog posts. But one biggie – yes there are benefits to essential oils in soap. (Of course you and I already knew that, but he gives specifics!)
My tips for the day came from a couple of different speakers, Marla Bosworth of Back Porch Soap Company and Tina Howard of Majestic Mountain Sage. Marla pointed out that you can't assume a retailer will contact you when they need to order. You may need to contact them. Tina Howard stressed the power of the handwritten note. Ergo . . . a handwritten note to follow up with customers who haven't ordered in a while.
And now as I finish up the day back in my hotel room – today, my enthusiasm, fun and goodies all came from the fabulous event put on by Essential Wholesale. They bused us all to Fort Lauderdale to the Discovery and Science Place and put on a heck of a party! There was lots of food and drink along with some great giveaways. It was loads of fun and here are some pictures to bring it to you. Enjoy!