Oatmeal & Honey Soap is the ultimate back to basics bar!
This soap is the most "basic" and traditional bar we make.  Oatmeal & Honey Soap is unscented and of course it is all-natural as well!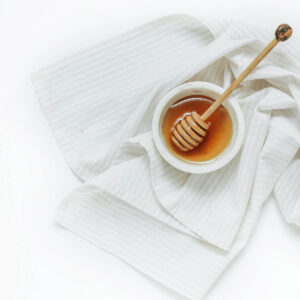 Pin
Our Oatmeal and Honey "good for you" bar is packed with lots of oatmeal and lots of honey, yet absolutely no added scent.
Oatmeal gives the bar a bit of texture to provide some gentle exfoliation without being too rough.  Honey is known for its soothing qualities as well as being a humectant (something that attracts moisture to the skin) and so adds emolliency to the soap.
Why Buy This Soap:
If you are sensitive to any type of fragrance and want an unscented soap.
If you tend to have dry, itchy skin.
If you want a textured, all natural soap.
As stated above it really is the "ultimate" all-natural bar of soap!
If you are looking for a smooth unscented bar check out our Milk and Honey Soap.
Ingredients: Soybean oil, water, rice bran oil, coconut oil, sodium hydroxide (lye), oatmeal and honey.  Net wt: 4 oz