Are you tired of constantly running out of soap? With a soap subscription box, you can ensure that you never have to worry about that again. Experience the luxury of receiving regular delivery of artisanal soaps, allowing you to elevate your bathing experience and always have a fresh supply of soap on hand.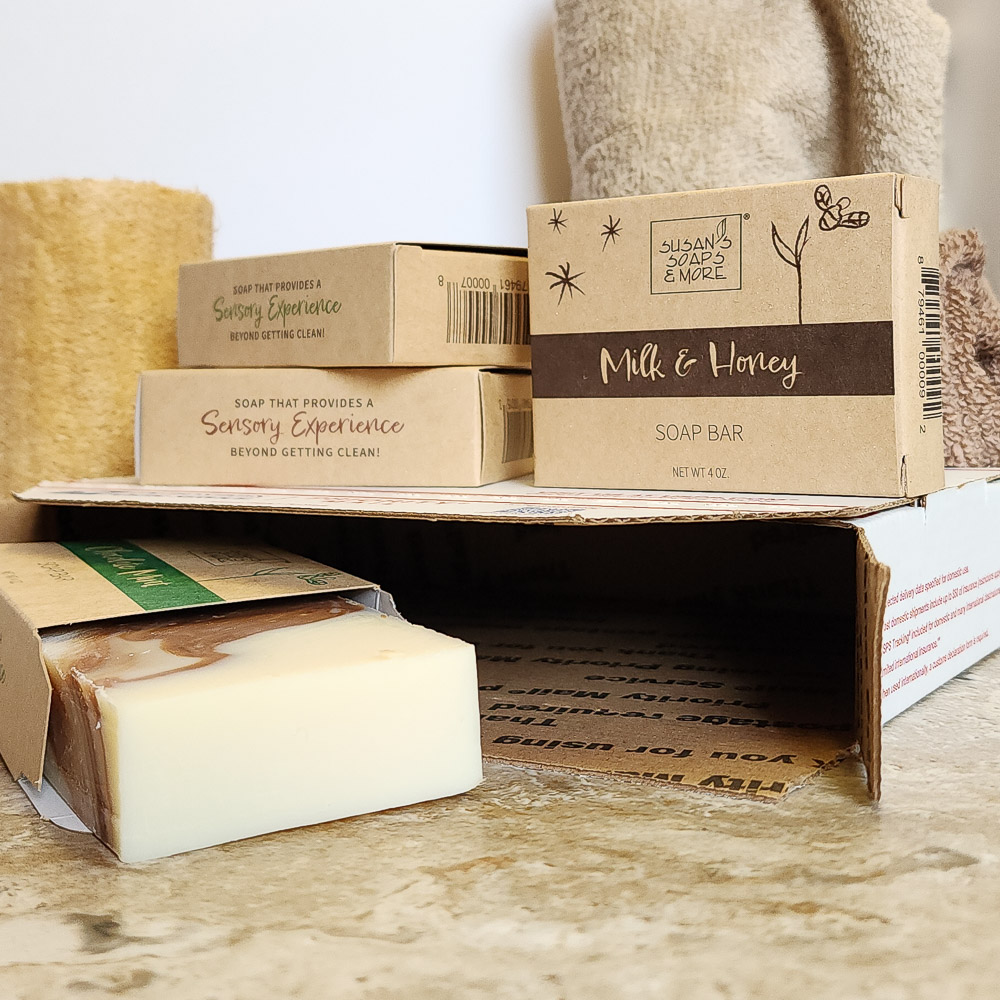 If you aren't familiar with them, a Soap Subscription Box delivers your chosen scents of handmade, natural soaps right to your door automatically! Without you lifting a finger. No having to go online, find your soaps and then place your order. And that's only one of the benefits you'll get by signing up for our subscription soap box!! So, let's dive into those benefits and see just why subcribing to our soap box offer is such a good deal!
Convenience
One major benefit of subscribing to a subscription box is the convenience factor as mentioned above. With a subscription, you don't have to remember to buy soap every time you run out. Instead, new bars of soap arrives at your doorstep every without interruption. This not only saves time but it also takes the hassle out of restocking your bathroom essentials.
With Susan's Soaps you can choose how often you want your soaps to be delivered. Choose from delivery options of every 2 months, 3 or 4 months. The minimum number of soaps you can opt for in your box is 4 with a maximum of 6.
Cost Effective
Subscribing to a soap box can save you money. Many soap subscription services offer discounted rates for their monthly boxes, making it more cost-effective than buying individual bars of soap. Additionally, you can often find special promotions and discounts for subscribers, further reducing the overall cost. With a subscription service for soaps, you can enjoy high-quality artisan bars without breaking the bank.
With Susan's Soaps we offer Free Shipping for all of our soap box subscribers even if you have only selected 4 bars to be shipped at a time. In addition we also give you a discounted price for your soaps which ranges from 15% to 5% depending on how often you have chosen to have your box delivered to you.
Choose the Scents You Want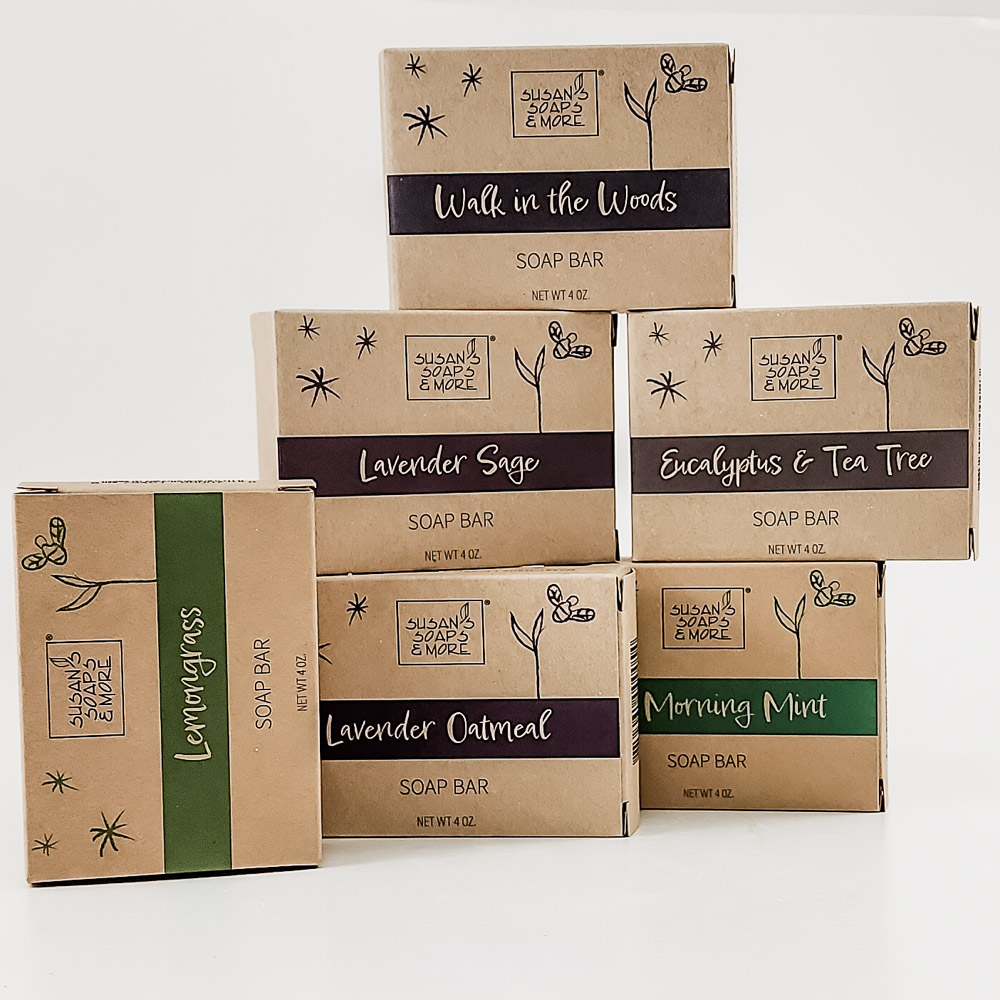 Most subscription soap bundles offer provide a variety of soap scents and styles, ensuring you never grow tired of using the same soap day in and day out. Whether you prefer floral scents or earthy tones, you'll be sure to find we offer options that cater to your preferences. This means you can indulge in luxurious and unique soap bars that you may not have come across otherwise.
Something we offer that you may not find elsewhere is not only the ability to choose which scents you want sent to you but also the ability to change that up between shipments. To make the change simply login to your account at least several days before your box of soaps is due to ship and make whatever scent changes you wish.
Shampoo Bars are also an option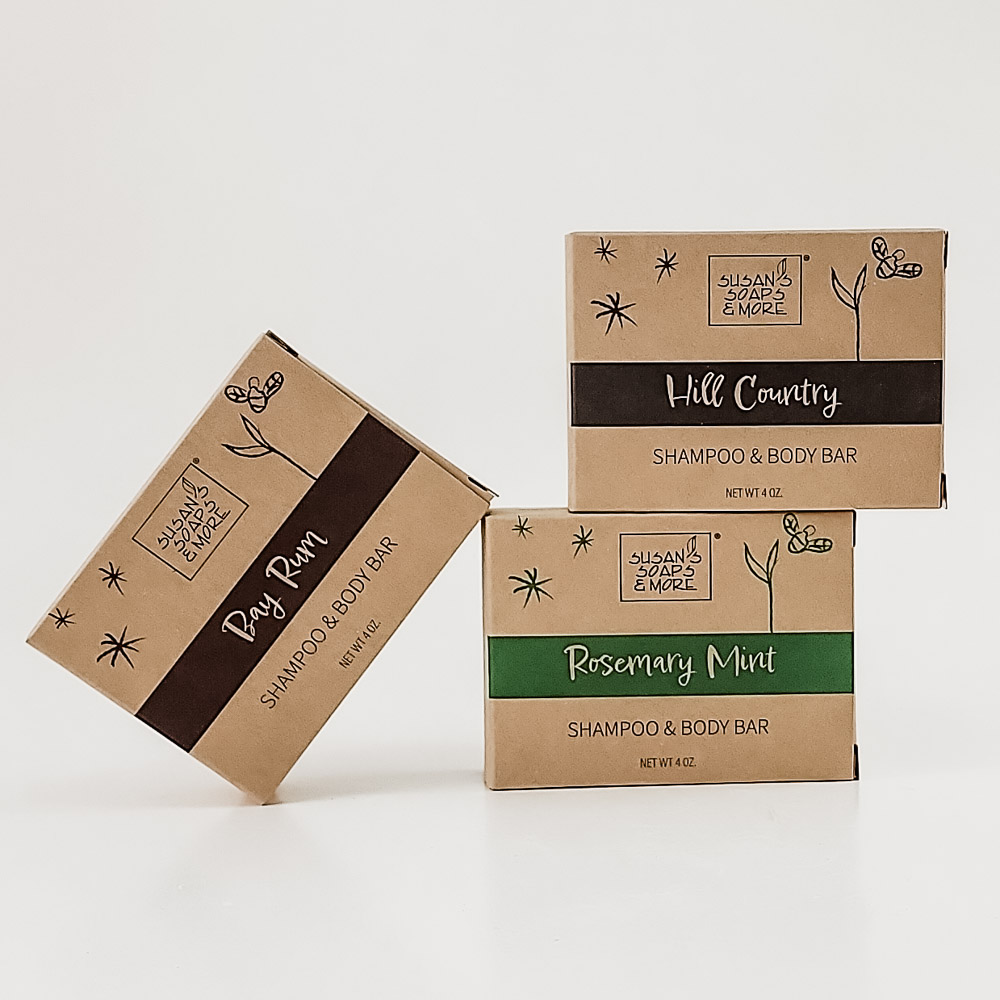 Here at Susan's Soaps & More we also make solid shampoo bars in addition to our face and body bars. That means you also have the option to select those as part of all of your selection to be shipped.
Gifting Options
Something you may not have considered is that delightful boxes of pampering make a great gift option for loved ones. Whether it's for birthdays, holidays, or just because, giving the gift of premium handmade soap is a thoughtful and unique gesture. Plus, it's a present that keeps on giving, as it is a recurring subscription that lasts beyond the initial gift-giving date.
Conclusion: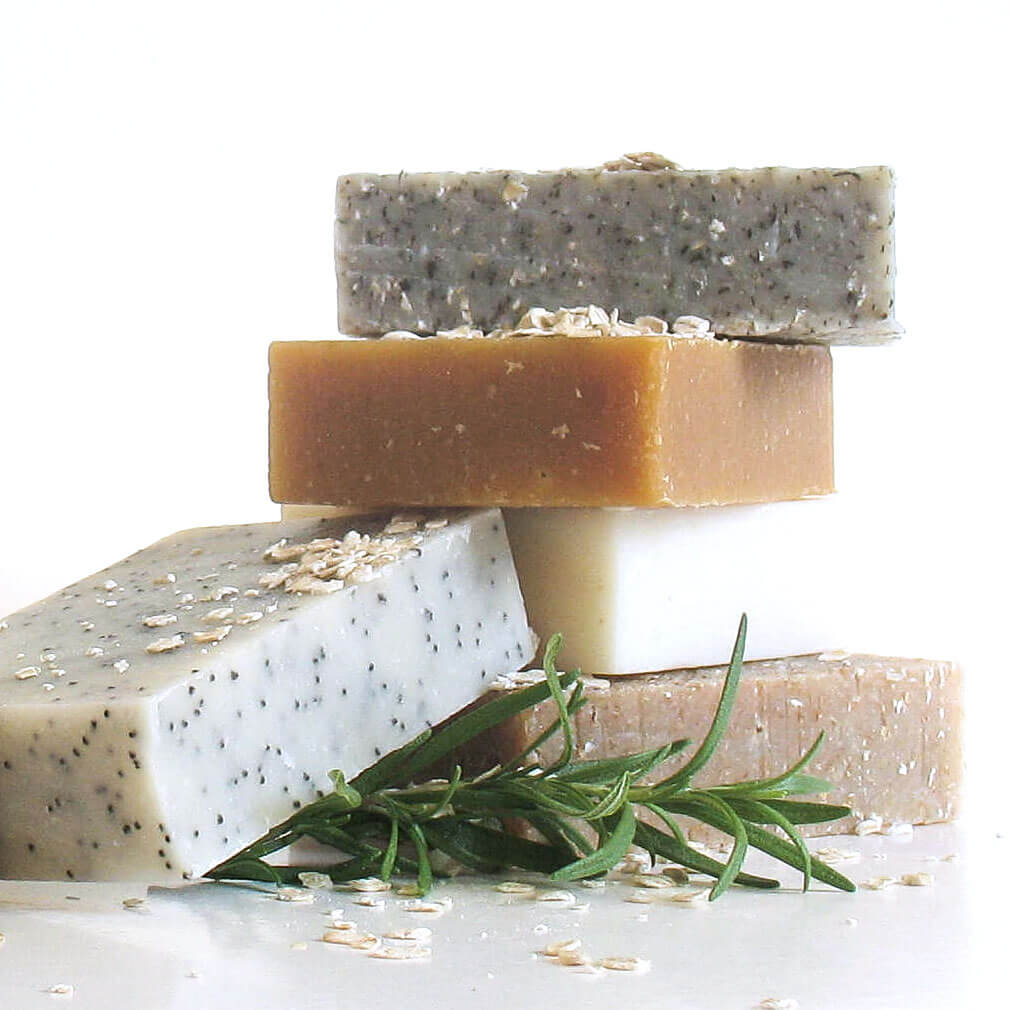 In conclusion, subscribing to a soap box provides a multitude of benefits beyond just receiving a monthly delivery of high-quality handmade natural soaps.
The convenience of never having to worry about replenishing your soap supply
A variety of scents and styles catered to your preferences
Supporting small businesses as these are generally offered by small handcrafted soap businesses
A fantastic gift option for someone special
So why not give it a try and see the benefits for yourself? Your skin will thank you.
Are Soap Subscription Boxes Worth It?
If you are regular user of handmade, quality soaps then yes, absolutely. They offer convenience, time saving and almost often cost savings as well.
How Much Do Subscription Boxes Cost?
The cost of a subscription for soaps varies depending on the cost of the soaps as well as how many bars you have chosen to have sent to you. Our offer starts at $47.60 which is for 4 bars shipped every 2 months.
What is the Best Soap Subscription Box?
We truly we believe we offer one of the very best subcription boxes for soap on the market. Our soaps are all natural and created using pure essential oils. They are handmade by Susan, herself, right here in Texas and not only do you get to choose what scents, how many bars and how often you want them shipped, but you get them shipped FREE with a discount. And you can even go in and change which scents you want put in your soap box!
You might be wondering if it is worth spending more money on conditioning shampoo bars when you can get by with liquid versions. The answer: absolutely! Solid shampoos have tons of advantages over their bottled counterparts, not the least being that they're much easier on your environment since there's no need for plastic bottles or…
Why buy my Handmade Natural Soap? You may be wondering wny you would want to buy my soap. Here's a few of the reasons why. Handmade natural soap means natural ingredients. All vegetable oils, no animal fats No animal testing. Many soaps are even vegan. I use pure essential oils for amazing scents, no fragrance…
Continue Reading Handmade Natural Soaps for Sale for Over 20 Years!