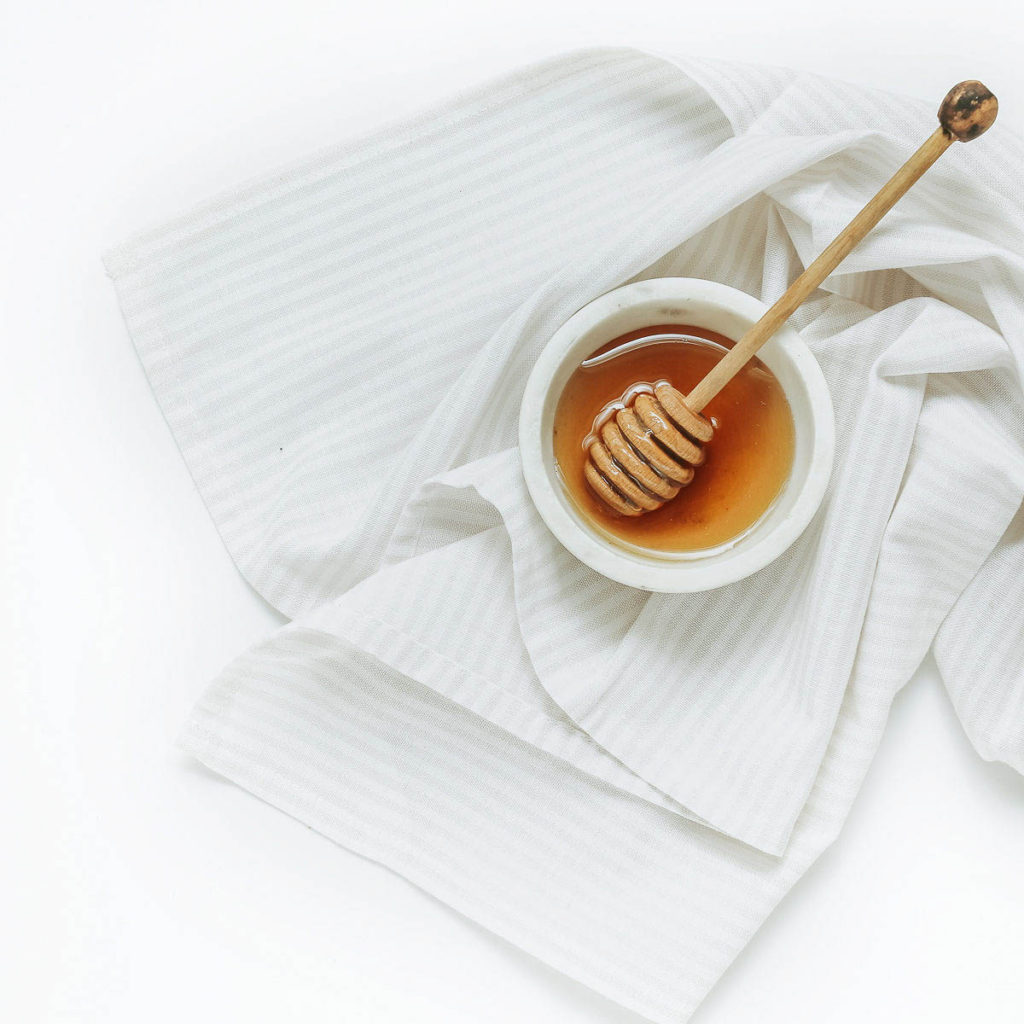 Yes we really do use real honey in our soaps in addition to real chocolate, real oatmeal, orange peel and all kinds of other natural ingredients.
Here at Susan's Soaps we don't believe in anything artificial or synthetic going into our products. No artificial colorants, fragrances or preservatives.
That's why our Milk & Honey Soap does have real honey in it. Not a Milk & Honey fragrance oil!
We also use no animal fats in our products either.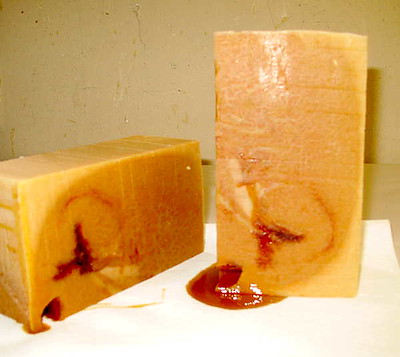 This picture (taken all the way back in 2011) shows honey oozing out of a couple of logs of Milk & Honey soap just to verify that yep we really do use real honey!
In this instance we forgot to premix the honey into soap and goat's milk before adding to the large pot. Premixing keeps the honey from settling down within the soap mixture. (Don't worry we didn't sell the bars with the pools of honey in them.) I thought you might like seeing a little behind the scenes. Think of it like an out take from a movie.
We put no scent in our Milk & Honey soap so all you smell is just the honey, goat's milk and a little cocoa butter. Sort of like a Bit O' Bar.
This is our Chocolate Mint Soap that uses real unsweetened baking chocolate to make the dark swirl in the soap. We put a chocolate swirl in our Cinnamon Spice soap as well.
Chocolate Mint Soap doesn't have honey in it, but it does have a lot of cocoa butter. This makes it a very long lasting bar as well as silky smooth. It also makes it a vegan bar which many of our products are.
We also use a lot of different botanicals in our soaps such as lavender buds, whole rosemary, powdered rosemary, oatmeal, orange peel and more. Pictured here is our Eucalyptus & Tea Tree Soap where we use poppy seeds to create a fabulous exfoliating bar.
If you are someone who enjoys using natural soaps there are a wide range of options for you. Scent, texture and appearance made strictly from natural ingredients can still give you a wide variety.
I urge you to just read the labels of products to make an informed choice when purchasing! Happy shopping!!