I started to make natural soap with essential oils somewhere back in 1998. My son was born in 1994 and I began to have major issues with eczema. A dermatologist prescribed cortisone cream, which didn't help, and is not a good long-term option. One day at a natural skincare store I was sold a bottle of cream rinse which the salesperson mentioned that I could also use as a shaving cream. Several months later I realized that the patch of eczema was gone. It hit me how important it is what you put on your skin.
My journey began and here are five of the reasons why I began creating handmade soap.
1. Natural Soap Makes a Difference because what You Put on Your Skin Goes through Your Whole Body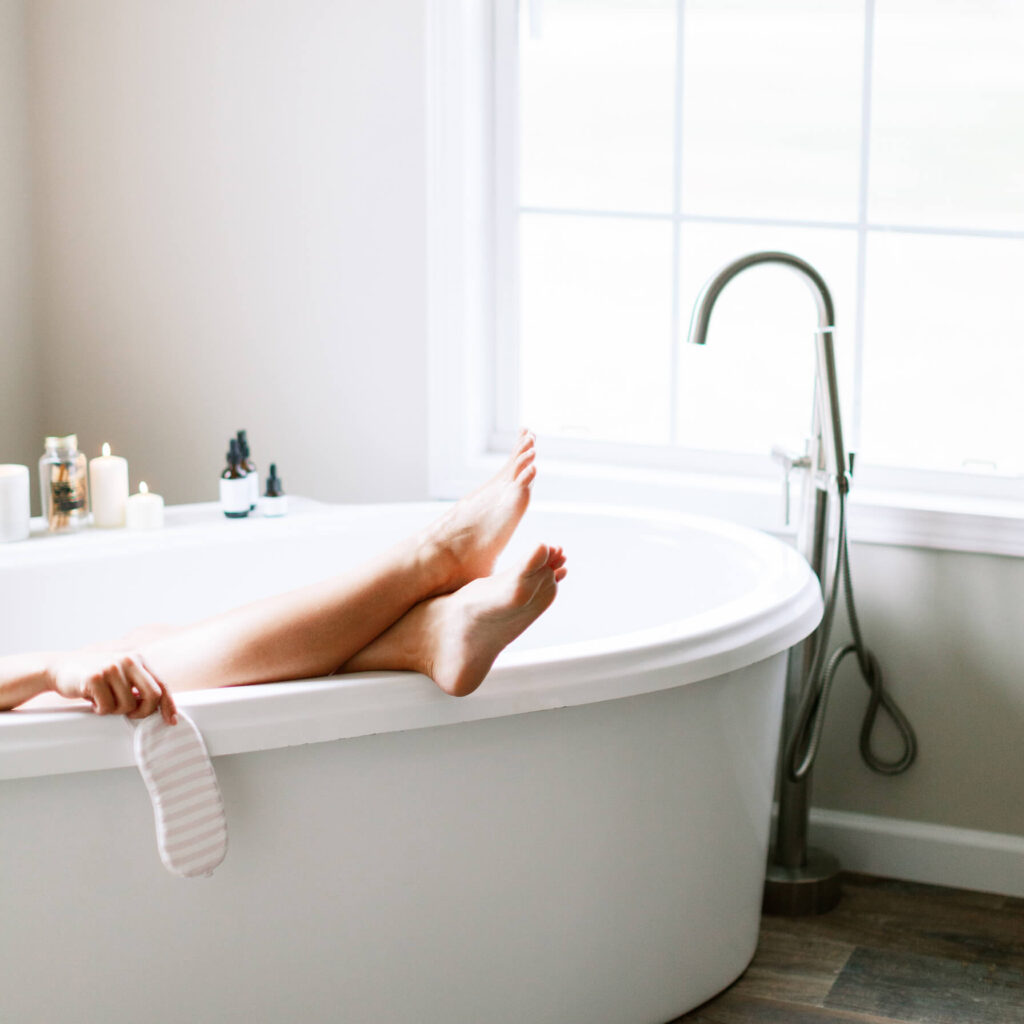 Studies have been done where a substance has been put on a person's palm and a week later it was detected in their urine. You may think that simply putting something on your skin is not affecting you like eating or breathing things, but that is simply not true. Your skin is your biggest organ and it absorbs things.
I am not a fan of chemicals going through my body, so I prefer products that are instead of having synthetic chemicals. I know a lot of people don't like using soap bars because they feel that soap bars leave their skin dried out.
My soap doesn't have that issue because I formulated my soap recipes to be moisturizing and gentle on your skin. The very fact that my soaps are handmade makes them less drying to your skin than what commercial soap companies can create.
Commercial soap companies remove the glycerin when creating their soaps because the glycerin makes the bars too sticky to go through their automated packaging equipment. Glycerine is a humectant that attracts moisture to your skin. In fact, the oils and butters that I use in my recipes actually help to moisturize your skin while you are using the soap.
2. I Love Mother Nature and Essential Oil Blends are from her.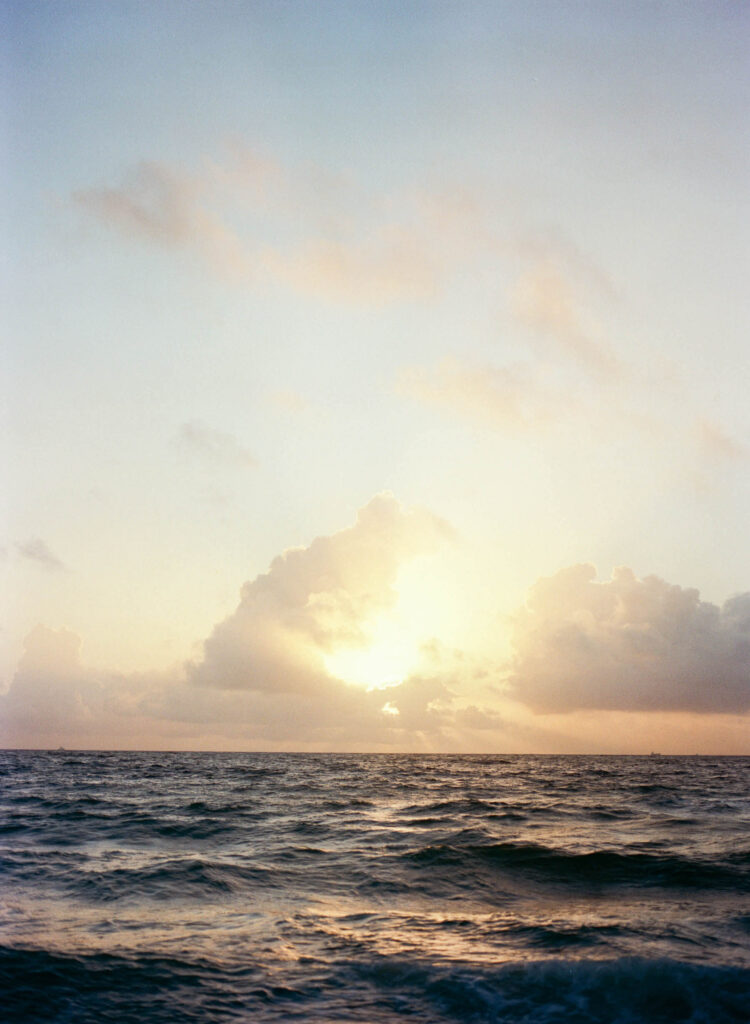 I have always enjoyed nature walks and looking at beautiful flowers in a garden or while driving down the street. I love visiting parks and the beach where I can just sit and soak in the beauty of natural surroundings.
One of my favorite things about living in the country is being able to enjoy gorgeous sunsets and the simplicity of the landscape around us. In my opinion, Mother Nature has got it right when it comes to creating beauty.
One of the things that got me hooked on making soap was a simple book I had purchased that had simply gorgeous pictures of handmade soap. I think I ordered the book simply because the soaps looked so lovely. I wanted to make soap that looked like that.
3. Essential Oils smell better and have more Benefits
When I add essential oils to my soaps it just makes the scent come alive. They just smell better than fragrance oils. Not only do they smell great, but they also have many therapeutic benefits. For example, lavender essential oil is known to be calming and help you get a good night's sleep while tea tree oil is an excellent choice for fighting acne. There are many different essential oils and each one has its own unique benefits.
Read more:
When you use essential oil in your soap, you are taking advantage of all these healing properties. In addition, when you make your own soap you can pick and choose the essential oils that appeal to you. It's a win-win!
When I am making homemade soap bars, I like to use scents that are earthy & remind me of nature. For example, a favorite essential oil blend is lavender, sage, and patchouli because they smell earthy and also have great skin care benefits. Some other popular essential oils are peppermint, rosemary, lemon, and orange.
4. I am a bit of a Closet Hippie.
I have always been a fan of natural products. Through the years I have read various homesteading books and publications including Mother Earth News, Ruth Nearing's The Good Life, and even the Have More Plan.
At times, I have had a vegetable garden and even raised chickens for both eggs and meat. We live out in the country in a log house on 5 acres with currently 4 cats.
I really like the fact that homemade soap is a traditional craft. It can be done with simple equipment and materials or you can build it up to be a business as I have done.
When I make soap, I am not just trying to make a product that is better for your skin than commercial soap, but I am also trying to create something that smells great and has therapeutic benefits. It's the perfect way for me to enjoy my hippie side while also creating something good for you.
5. I Love Making My Own Soap.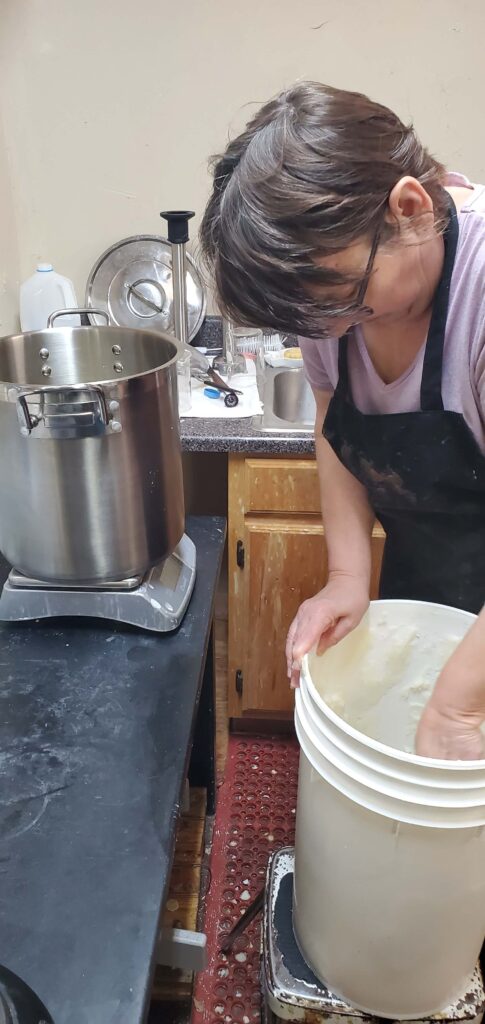 One of the things I love about soap making is that I know exactly what ingredients are going into my soap.
I craft my bars using the cold process soap making method which is the more traditional method of the soap making process. I mix sodium hydroxide (lye) and water together and then add the oils. The combination of the lye and oils causes a chemical reaction. This is known as the saponification process. It is what creates true soap. I don't use hot process or melt and pour methods.
I use a variety of base oils and butters to make my natural soaps including rice bran oil, coconut oil, and cocoa butter. In my shampoo bars, I use castor oil and shea butter. I use only plant based oils and no animal fat in any of my products.
I also add different additives like honey and goat's milk for their moisturizing properties. There are a number of different botanicals I put into my soaps as well including poppy seeds, oatmeal, lavender buds, and rosemary leaf. These can add exfoliating properties to the soaps as well as help to extend the shelf life.
Natural Benefits of a Handmade Natural Soap Bar
Soap made with pure essential oils and no synthetic ingredients is more moisturizing to your skin naturally. It is usually beneficial for most skin conditions, particularly itchy, dry skin, and is less likely to cause any skin irritation. If you or anyone in your family has very sensitive skin you should definitely look into natural soap. Way better than store-bought soap.
I hope you enjoyed reading about a part of my soap-making journey. Besides essential oil soap, I also make other skincare products including face serums, body oils, and lotion bars. We don't just get your skin clean we also moisturize it as well.
If you want to find out more about how I make soap check out this blog post: