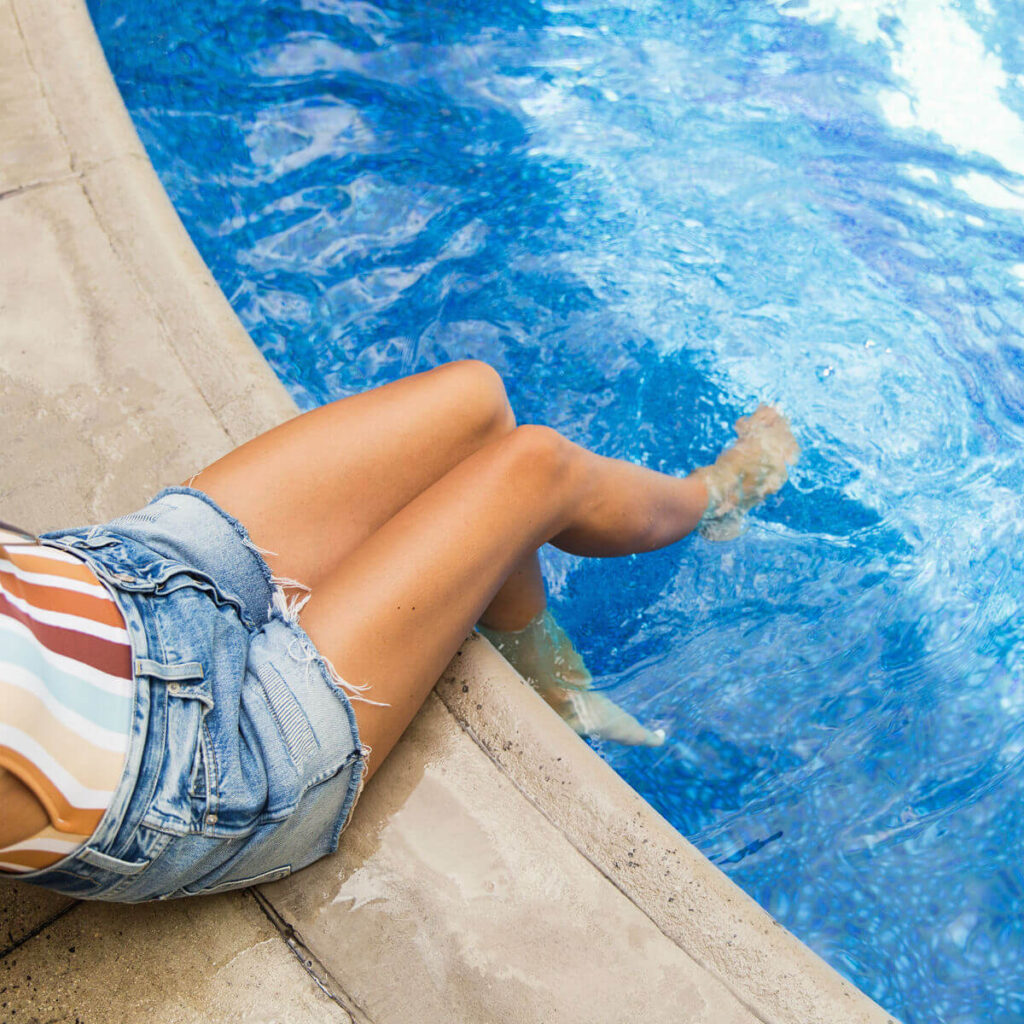 Here in Texas, in summer keeping cool is definitely on many of our minds.  Peppermint essential oil (mentha piperita), indeed all of the mint essential oils can help you achieve that goal.  In many ways it can be as refreshing as a dip in the pool.  There's probably really nothing quite as refreshing on a hot day as that dip, but peppermint can really help out a lot when getting wet just isn't happening.
It's the menthol that is in the mints that make it cool. Lots of us may know that. I wondered how the menthol makes it cool.
According to Wikipedia this is how:
Menthol's ability to chemically trigger the cold-sensitive TRPM8 receptors in the skin is responsible for the well known cooling sensation that it provokes when inhaled, eaten, or applied to the skin.[1] In this sense it is similar to capsaicin, the chemical responsible for the spiciness of hot peppers (which stimulates heat sensors, also without causing an actual change in temperature).
Mints have been used by many ancient cultures including the Chinese, Japanese, Egyptians and American Indians. They no doubt recognized its many beneficial properties including assistance for many health complaints ranging among indigestion, nausea, sore throat, diarrhea, headaches, toothaches and fatigue. Some of its many qualities are anti-inflammatory, antiseptic and antiviral.
Types of mint are varied; peppermint is probably the best known but there are many others. In the world of aromatherapy (essential oils) besides peppermint, there is spearmint (mentha spicata), cornmint (Mentha arvensis) and pennyroyal (menthol pulegium) to cover the primary ones. Note of caution: Pennyroyal can be toxic if used incorrectly. Do NOT ingest.) If you move into the herbal or gardener's world the variety of mints can be staggering: Peppermint, Spearmint, Chocolate Mint, Apple Mint, Horse Mint, Cornmint, Pineapple Mint, Bergamot Mint, Curly Mint for just a partial list.
5 Ways to let peppermint help you out:
Drinking mint tea can help with an upset stomach
Just a few mint leaves in iced tea or water can help refresh you on a hot day
Pour boiling water over leaves in a bowl and inhale the steam to help with upper respiratory distress
Chew on the leaves for sweet breath
Pour boiling water over leaves. Let soak. Strain and chill. Soak a cloth in this and apply to forehead for headache, fatigue, and relief from heat. Also, try application to the back of the neck for relief from the heat. Also can try putting water in a spritzer and keeping in the fridge for misting on face and neck.
For both the steam treatment and the chilled water treatment you may try using just a FEW drops of peppermint or spearmint essential oil in the water instead. Be cautious – a little mint essential oil can go a long way.
We make several soaps and other products using peppermint essential oils. Washing with a mint soap or using a mint scrub particularly on your feet can be very refreshing on a hot day. You can find them at the following links:
I hope you try incorporating some of these tips of using mints to help you beat the heat or otherwise feel better.  Mint is easy to grow in a pot or in your garden.  It smells great and looks nice as well.  The essential oil is inexpensive to purchase and can usually be found at your local health food store.  If our products are not available locally you can always purchase them online.  Beat the heat and enjoy the rest of the summer. 
* Sources referenced in this article: Wikipedia.org, The Encyclopedia of Essential Oils by Julia Lawless, The Complete Book of Essential Oils & Aromatherapy by Valerie Wormwood