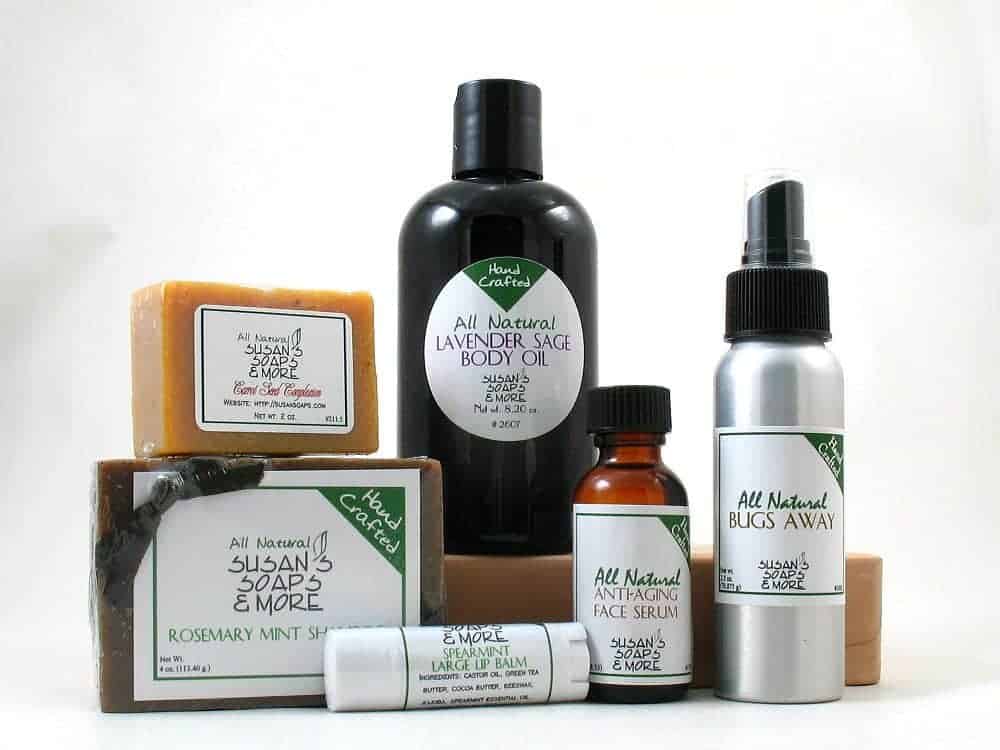 Vacay season is here and we are going on our first vacation of the year.  There are always a lot of decisions to make regarding a vacation: when to go, where to go, what to do when you are there and of course what to take.  In the what to take category are of course clothes, entertainment items, documents such as tickets, itinerary, and those not to be forgotten personal care items.
If you are like me and have either sensitive skin and/or just strong preferences for what you put on your skin then you will most likely better enjoy your vacation if you bring your personal care essentials along with you.  I have a shot above of what I consider my required items for our trip this Sunday.
To give you a little more detail on what and why:
These are my Susan's Soaps travel essentials.  I usually check a bag so I can go ahead and just pack these items, except for the lip balm of course which will be in my purse, along with probably a lotion bar.  But if you want to carry on you could still take both of the bars of soap and the Face Serum in a zip lock bag.
As I mentioned above we are heading out Sunday morning for Scottsdale for 4 nights, then up to the Grand Canyon for 2 nights, Sedona on the way back for 1 night and then home on the 12th.  Fortunately, we have our son here to take care of the house and the cats, but no orders will be shipping out until I get back in the office on Monday, May 13th.  More than one person has cautioned my against selfies at the Grand Canyon, but I hope to at least send out a few pics while we are there.
So until the next post!
Susan