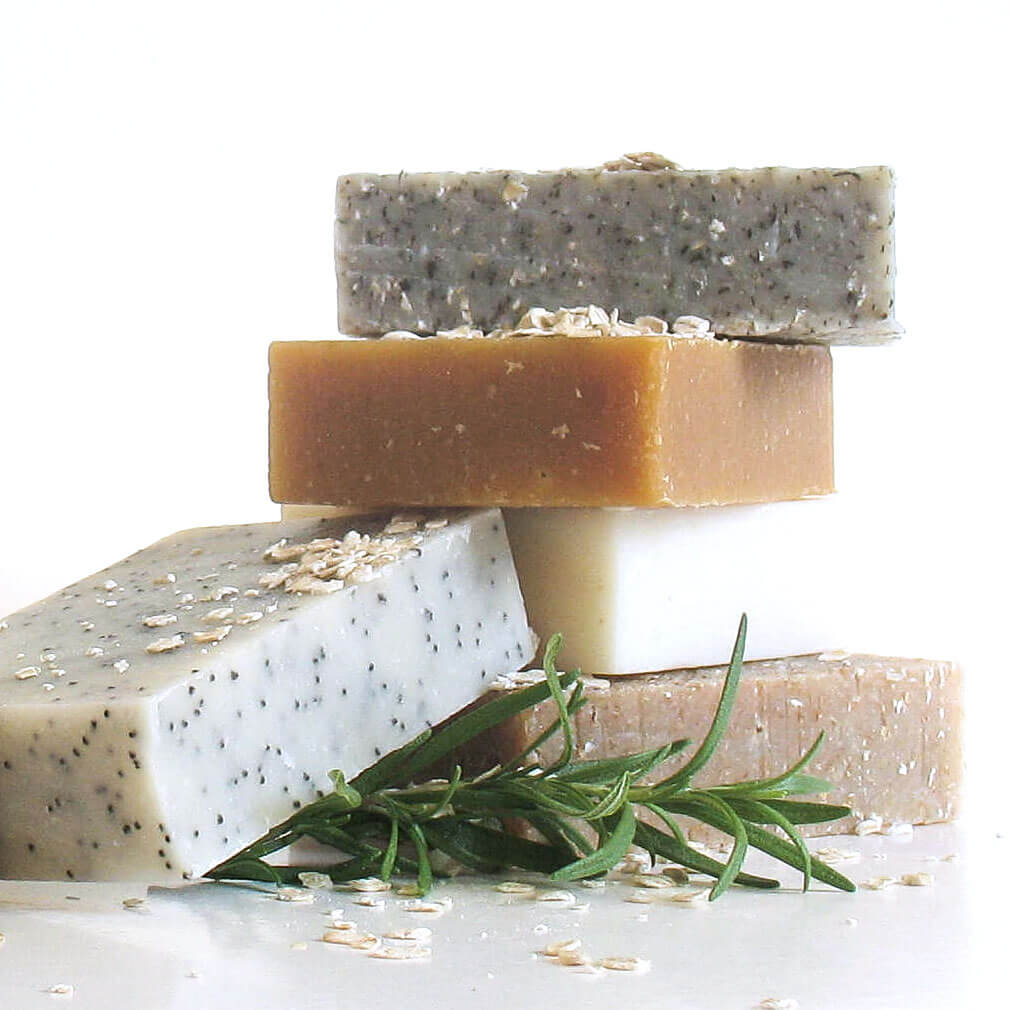 Why buy my Handmade Natural Soap?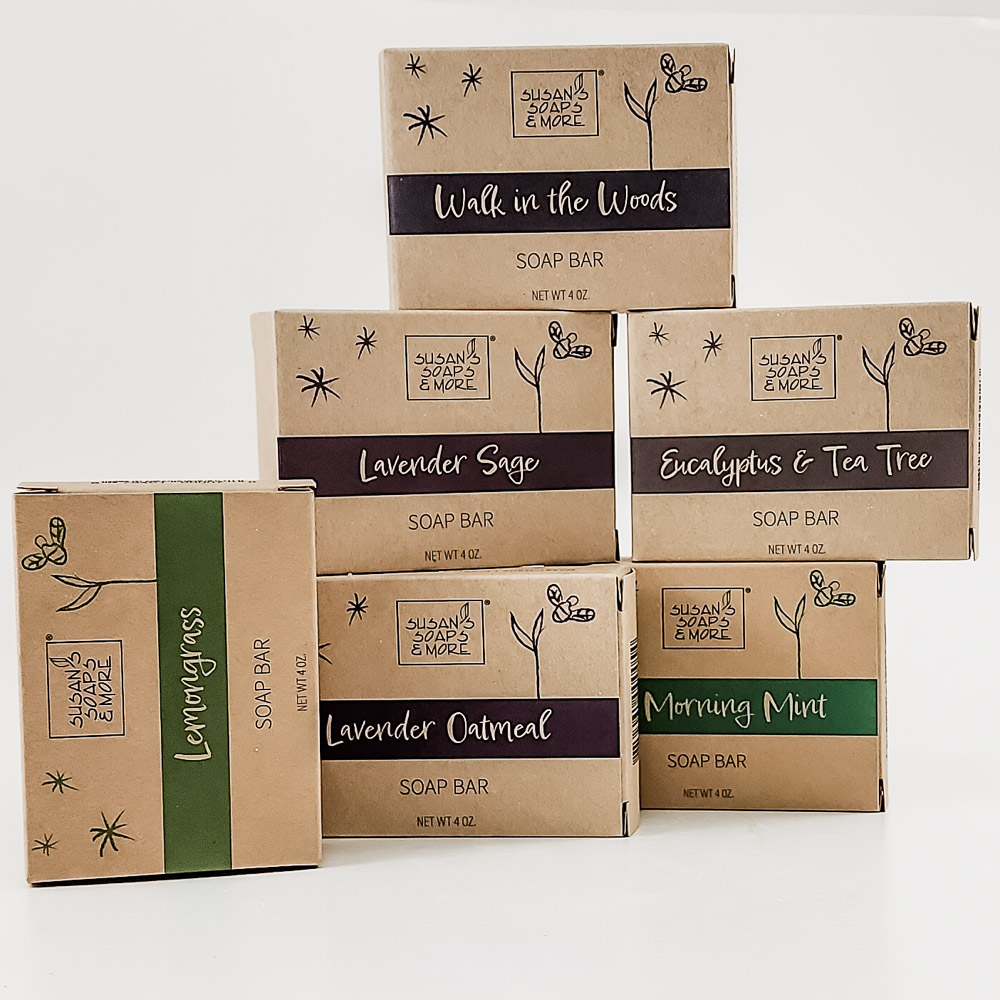 You may be wondering wny you would want to buy my soap. Here's a few of the reasons why.
Handmade natural soap means natural ingredients.
All vegetable oils, no animal fats
No animal testing. Many soaps are even vegan.
I use pure essential oils for amazing scents, no fragrance oils.
No artificial colorants or preservatives.
My products are paraben-free, sulfate-free, triclosan-free and cruelty-free.
Lot's of choices for soap; smooth & textured, bars for both women & men, options for both face, body and even hair.
My soaps are packaged sustainably in kraft boxes.
These are handmade natural soaps, which means they all contain glycerin which helps to attract moisture to your skin. This is a big reason why so many people find that handmade soaps make their skin feel better and less dry.
Last but certainly not least is the fact that you are purchasing from a soapmaker with over 20 years of experience at her craft as well as many happy customers!
Handmade Soaps for Sale for over 20 years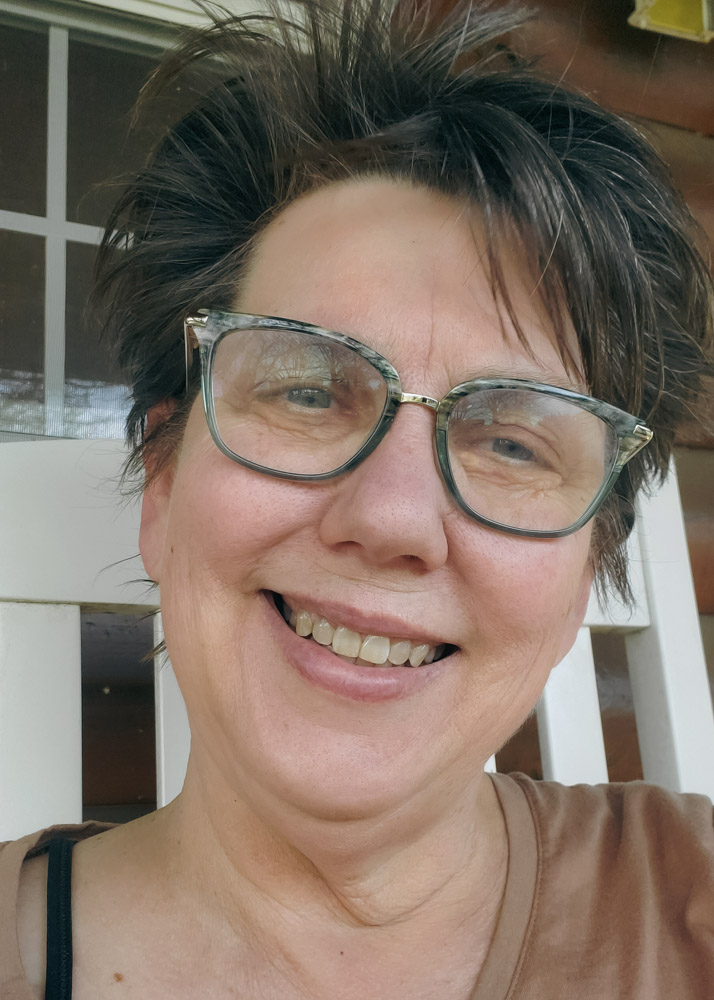 Sometimes when I think back it is amazing to me that I have been offering my natural soap bars for sale since the year 2000. I have actually been making soaps even longer than that but that is when I officially started my handmade natural soap company. I started my business due to my own skin care issues. If you click on my image above it will take you to my About Page to find out a bit more about me and why I started to make soap and then offer my natural handcrafted soap for sale.
In many ways it has been a labor of love but it is a business and so yes, I do create natural soaps for sale!
How I make my Soap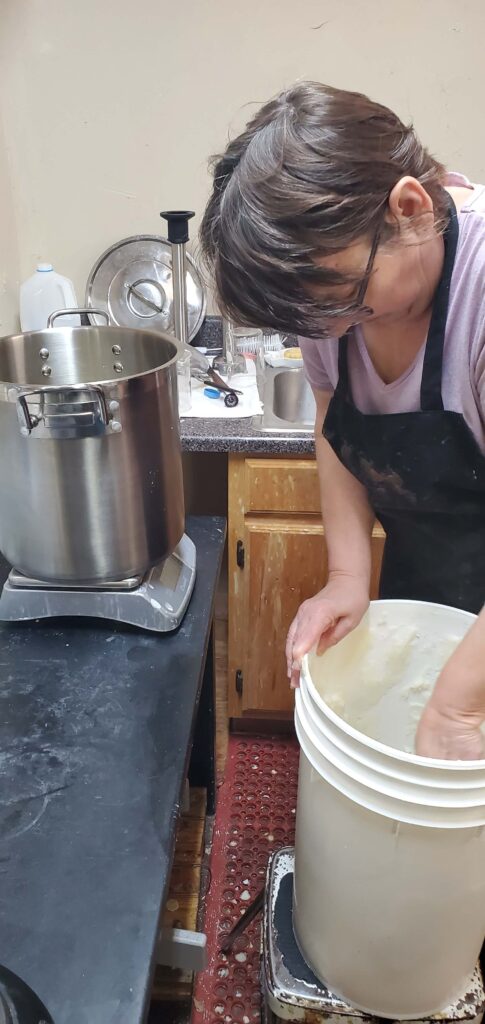 I make in small batches using lye (sodium hydroxide) to create what is known as cold process soaps. I use a variety of different vegetable oils including rice bran oil, coconut oil, shea butter, and cocoa butter. Some bars are smooth and gentle and others are exfoliating due to the variety of botanical ingredients used. Mother Nature really does have her hand in everything we make.
By offering a variety of different types of soap with different ingredients we can offer soaps for all skin types. If you have oily skin then you would choose a different soap from someone with dry skin.
Want to see even more about how I make my soaps that I sell? Watch this short video where I talk about the beginning of the process.
Natural Shampoo Bars for Sale Too!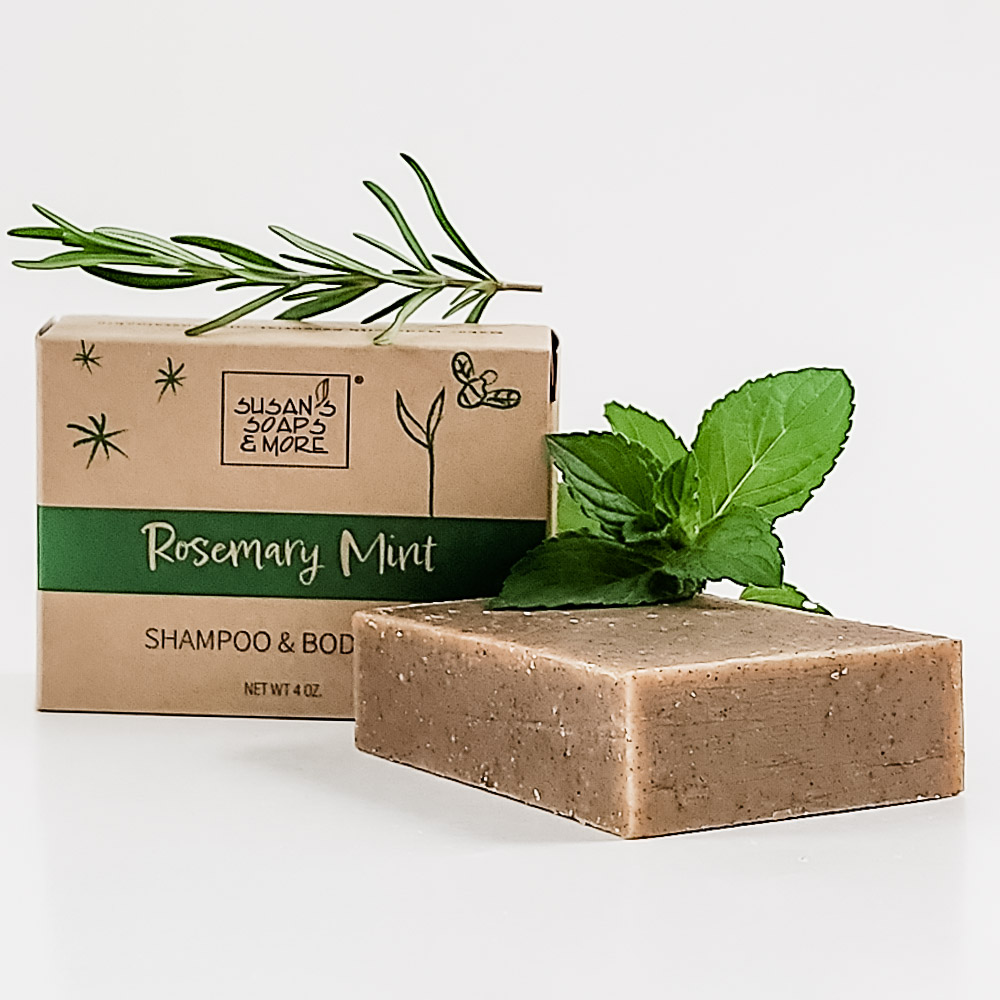 I also offer solid shampoo bars that you can not only use to wash your hair but also work great as an all-over body wash. They are great for travel as they don't leak. There is a high percentage of castor oil in these bars so they have a rich, fluffy, shampoo lather as well as being very conditioning. I have also found them to add volume to my fine hair.
You can choose from three different scents: Bay Rum, Rosemary Mint and Hill Country. I even make a shampoo bar for your favorite fur ball, Canine Creations.
To use one of these bars, just wet your hair well, literally rub the bar on your hair to work up a good lather and then rinse well. Style as usual.
Essential Oils are Important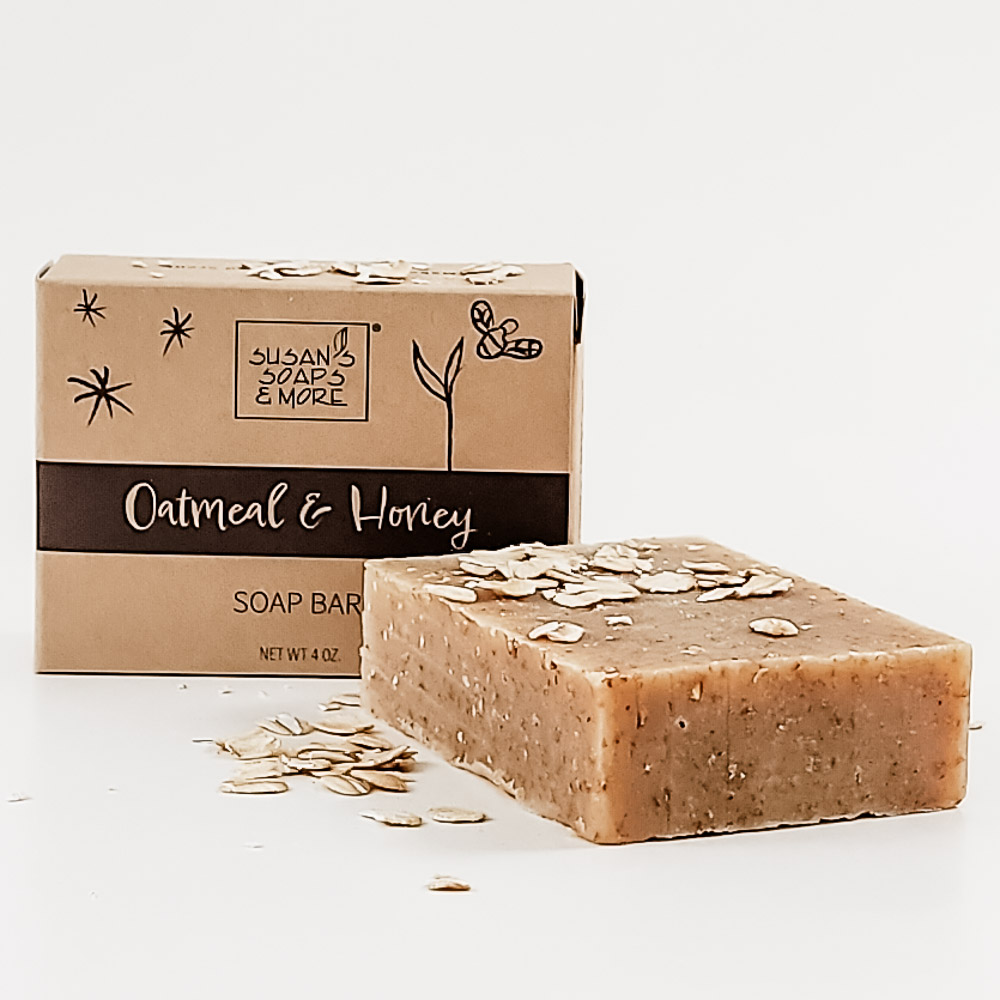 They are definitely a very important part of what I do but they aren't everything. The vast majority of my customers want handmade natural soap and skin care created both for the scent and for the aromatherapy benefits they offer.
However, not everyone wants or can use essential oils or can use essential oils. They may have very sensitive skin or simply prefer unscented soaps.
I have created two soaps with no added scent. The Milk & Honey and Oatmeal & Honey soaps.
For my scented soaps I use a variety of essential oils including lavender, rosemary, eucalyptus, lemongrass and more.
How to Buy My Soaps
My soaps are for sale of course right here on my website and we ship anywhere in the USA. Or you can find us in a few stores and you find that list right here. That page also mentions the upcoming shows I will be at which admittedly aren't many. (After 20 years, I am only doing a few live shows these days.) Lastly if you are in my neck of the woods, near Scurry, you are welcome to reach out to be able to pick up your soaps in person. I don't have an actual storefront with regular hours so please call or email me first.
What ingredients should be in a natural soap?
Perhaps the better question should be what ingredients shouldn't be in a natural soap. To be natural a soap should not have any synthetic fragrances, colorants or preservatives. Of course it also shouldn't have any added chemicals. I personally feel it also should not use any animal fats. So I believe a natural soap should contain vegetable oils and any colorants added should be natural pigments or ingredients such as rosemary powder. Any scents added should be from essential oils.
What is handmade natural soap?
Handmade natural soap is soap that is actually mixed by hand until trace is achieved using ingredients that do not contain chemicals or artificial fragrances, colorants or preservatives. The soap is then poured into molds and then cut by hand and then allowed to cure. Some tools are mostly likely used in the process but the soapmaker is still making the bars by hand in small batches. It is not an automated process.
Why is handmade soap better?
Handmade soap has a number of benefits, one of which is that the glycerin that is naturally produced during the soapmaking process stays in the soap. Glycerin is a humectant which means that it attracts moisture. So handmade soap is much less drying to the skin. Glycerin also makes the soap more sticky during its production which commercial equipment cannot handle and so it is extracted from the soap.
Some other benefits of handmade soap can be the ingredients used, being able to actually know the maker of the soap and more options in the type of soap available.
Other posts you may find of interest
Yes, we make our bar soaps with the cold processed method using sodium hydroxide or caustic soda which is commonly known as lye. For our liquid soaps and shampoos we use potassium hydroxide or caustic potash which is another form of lye.