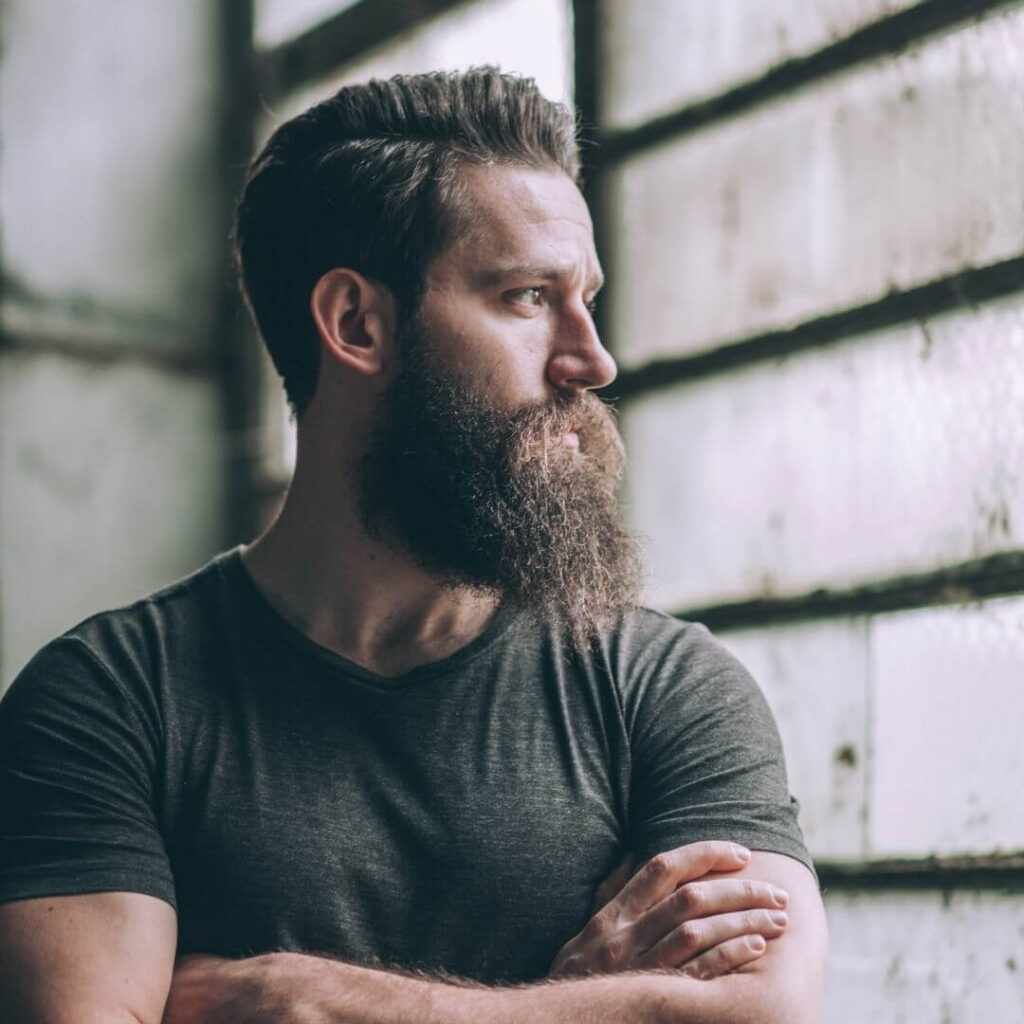 Looking for the perfect gift for that special guy in your life? Check out the best men's skin care products on the market! These high-quality products will keep his skin looking smooth and healthy, no matter what the season. Plus, they make great gifts for any occasion. So why wait? Start shopping today!
If your man is anything like ours, he's got a tough time figuring out what products will actually work. That's why we've put together this list of our favorite men's skin care items to make shopping easier for you! All the picks are authentic and organic handmade soaps made with natural ingredients such as tea tree oil, lavender flowers or peppermint extract – nothing harsh about them at all (and they'll smell great too!)
Our soaps, shampoos, beard oils, and more are perfect for keeping your man looking his best. We have all the essentials he needs to stay clean and well-groomed. They will leave his skin feeling both refreshed and moisturized!
Go ahead and take the plunge. Help him on his way to a natural product skincare regimen that will improve his skin tone and have him feeling clean the natural way!
The Bearded Man in Your Life Needs Some Love!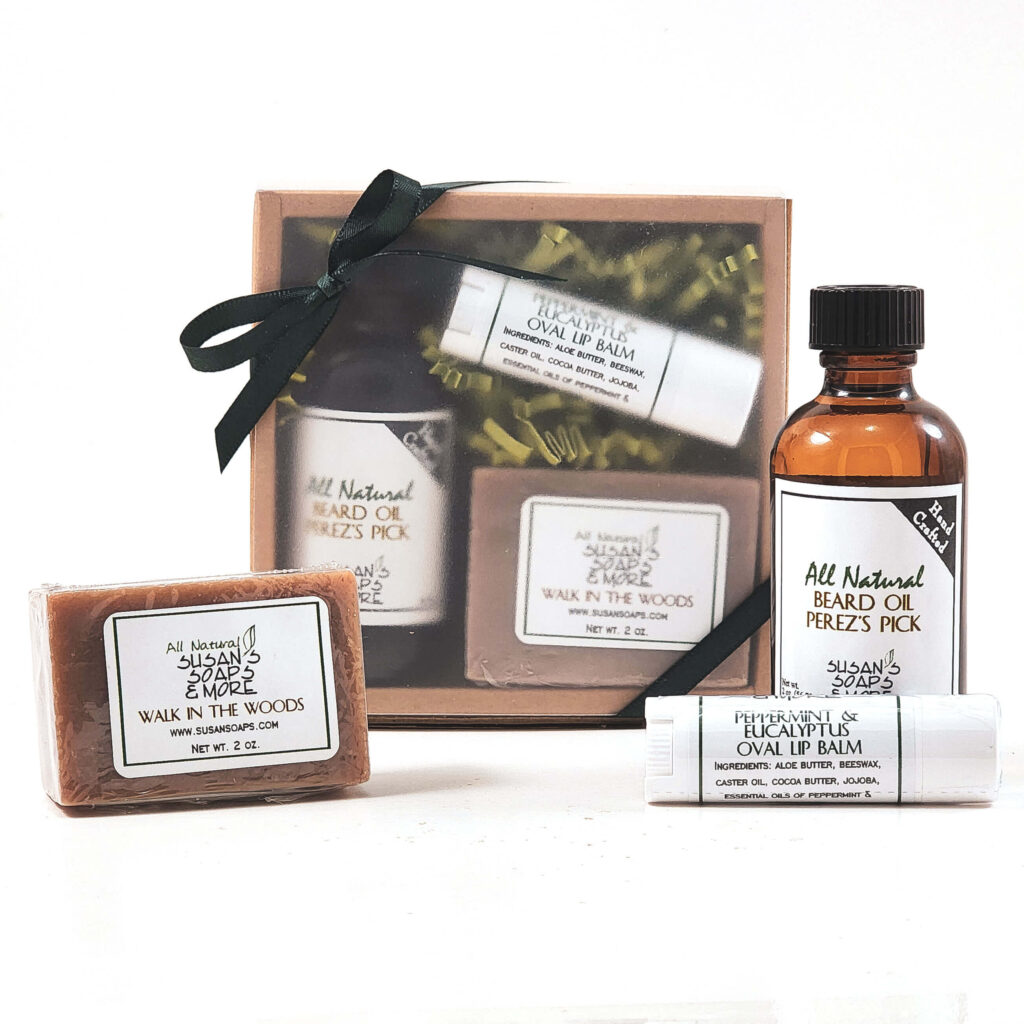 He probably takes a lot of pride in that beard, and you should too. It's soft, it's full, and it smells amazing. So why not get him a gift set that includes all-natural handmade beard oil, soap, and lip balm?
This is the perfect one-and-done gift for the bearded man in your life. He'll appreciate the thoughtfulness, and you'll love how well his beard looks and smells. Win-win! It's even available in two different scents!
Buying a man's gift can be hard.
The man who has everything deserves a gift that will make him feel and look his best. A solid shampoo bar from Susan's Soaps & More does just this, as it cleanses the hair all over head-to body in one simple step!
Soaps for All Skin Types
When you're looking for the right soap to buy as a gift this year, it can be tough figuring out which one is best. Most soaps are either too girly or not manly enough; some have chemicals that dry out skin instead of making your face feel clean and refreshed like they claim will happen!
However, Susan's Soaps & More has all natural handmade bars for both face and body. We make them with high-quality ingredients suitable even if he doesn't spend time in front of a mirror every single day (along with many vegan options!). Click here to visit the Men's Soap Category page.
Want to give him more than just soap? We offer a complete line of skin care products all made with natural ingredients and now some different gift set options that work well for men too!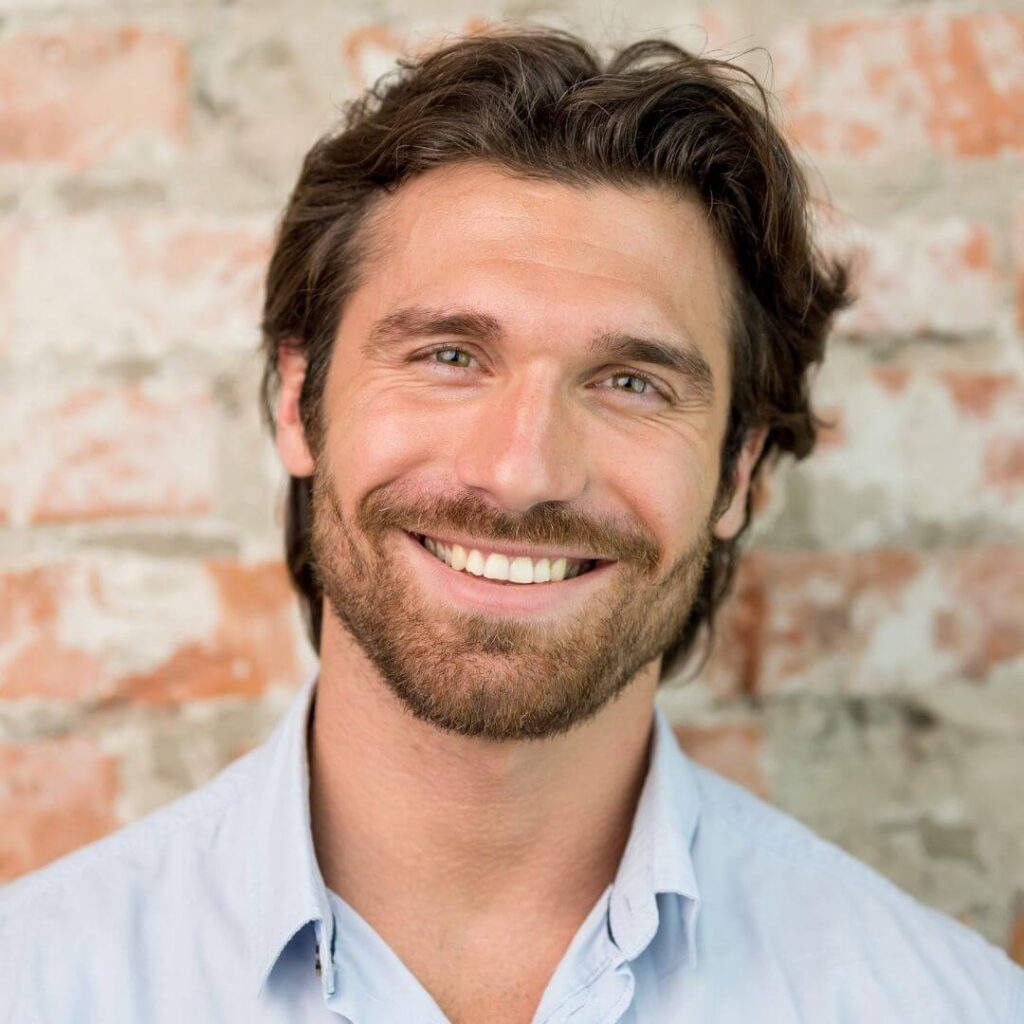 We know it can be a bit scary buying soaps and skincare for men. But this curated selection of best male skin care products makes it easy! You might want to find out if he has any specific concerns or his primary type, but even without that you will be fine!.
Our scents suggested here are all guy friendly & really most of our products work well in general with any kind of skin.
The fact that they're handmade too is sure to be appreciated as well as natural ingredients and even the sustainable gift wrap options. You won't regret giving him a gift of Susan's Soaps products!