There are a lot of things to keep up with when you're running your own business, and staying current is one of the most important. How much time are you spending working "in your business" vs working "on your business"?
In my niche of handmade soap and skin care, I am asking how much time do you spend on making products versus time spent on building your business?
In this post, I am going to bring up why I think staying current is so important to a small business but since I am in the soap and cosmetic area, I will be discussing things in those terms. However, many of the topics can apply to any handmade business.
Some of the things to stay current within a soap business:
New production techniques
New products in your niche market
Better ways to market your business
Alternative sources for raw materials
Updates on laws and regulations applying to your products
New competitors in your niche
There are two primary ways of staying current over and beyond simply devouring everything you can find about your industry on google. Namely, signing for courses especially those with Facebook groups or forums or belonging to some type of trade organization.
As a maker of handcrafted soap and skin care products that is why I think membership in professional organizations like the Handmade Soap Guild is so important – it helps small business owners like me stay on top of what's going on in our industry!
Benefits of the Handcrafted Soap & Cosmetic Guild (HSCG)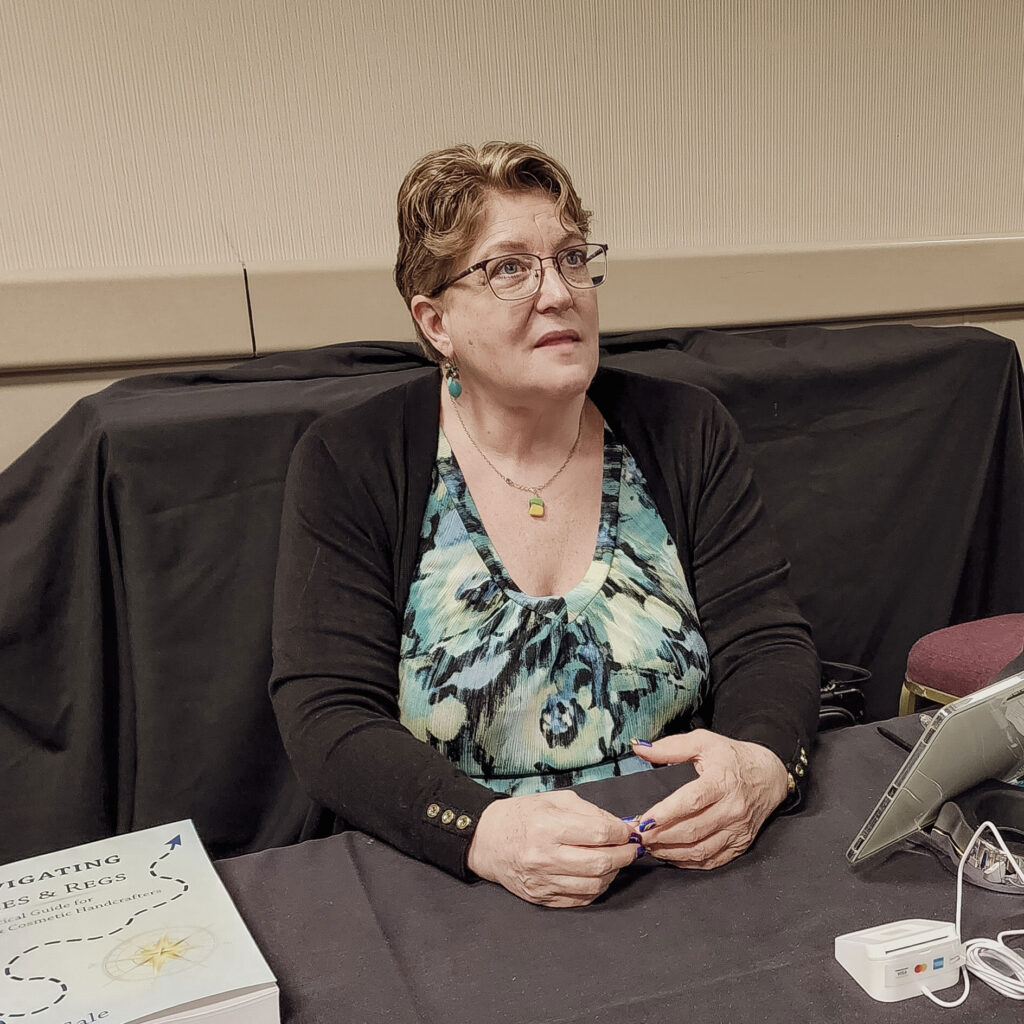 Group Liability Insurance
Product Liability Insurance
Sales and Promotion
Savings and Discounts
Learning and Certification
Community
Advocacy
The HSCG is a nonprofit trade association that I have been a member of for the last 20 years. I personally value any number of their benefits but definitely, the one that is the most fun is their annual conference.
The conference has speakers talking on a wide range of topics, a vendor area where you can discover more about products and tools for the industry, the opportunity to network with others in our niche as well as meet published authors in the industry like Kevin Dunn, Marie Gale and others.
As a side note, a group of us are starting a Texas chapter of the guild. If you are interested and are a maker of soap, cosmetics, or candles you are welcome to join our Facebook group: Texas Bath, Body & More (HSCG)
If you are interested in some of my posts on previous conferences check these out: