Introducing the Nature Goddess Sticker – where nature and fun go hand-in-hand!  She is the perfect accessory for any natural goddess who loves elements of nature when it comes to their beauty routine. Bring good vibes and super-naturalness to your life with this cute, water-proof sticker.  Keep her with you always and never be without her powerful inspiration, no matter where you go.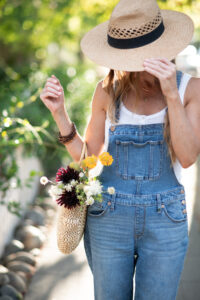 Pin
It can brighten up every corner
Your bike tire
water bottle
laptop
phone
Add it to any surface that needs a pop of personality.
And because this baby's waterproof and weatherproof, she will stick around no matter what Mother Nature throws your way! Shine on, natural goddesses, with this fun and stylish Nature Goddess sticker.
Our Nature Goddess Sticker is made of high-quality materials that won't fade or tear even with frequent sun exposure or regular use. So don't worry – you can stick it anywhere knowing that it'll keep its vibrant colors and playful design for years to come!
But why stop with just a sticker?
Combine the power of our super cute Nature Goddess Sticker with our natural skin care products crafted from essential oils. Our handmade soaps are perfect for treating your skin with tenderness (and a kicking sense of freshness). Together, these two items guarantee maximum fun and maximum relaxation simultaneously.
It's all-natural beauty for you and your friends! The Nature Goddess Sticker will help complement your look without troubling your conscious – because we know you care about taking solely from Mother Nature what nature gives us freely. Get this amazing item now – no sticky residue required!
NOTE:  Shipping cost for just a sticker (or stickers) is $5.00 shipped via USPS First Class.  However, if your order includes products other than stickers then our regular shipping charges will apply.
Size:  3 7/8″ wide x 2″ high