Mother's Day is less than two weeks away. If you haven't figured out what to get her this year we have a few great suggestions that will are sure to make Mom feel pampered and loved!!
As a Mom myself, the gifts I appreciate the most are the ones where it shows that my son really gets the type of things that I like and that he is giving me something that I might not want to spend the money on for myself. With that in mind the gift ideas here are for some of our more luxurious items.
We want Mom to be able to create her own spa day at home if she wants or at the least to be getting products that make her feel cherished every time she uses them.
Under each option I am trying to give you a sense of what might make a unique gift for the Mom in your life without getting too far into the product details. Each suggested gift idea has a link that will take you to the product page to tell you more about it, the benefits it can offer and of course the price.
Pamper Mom Option #1 – QBOs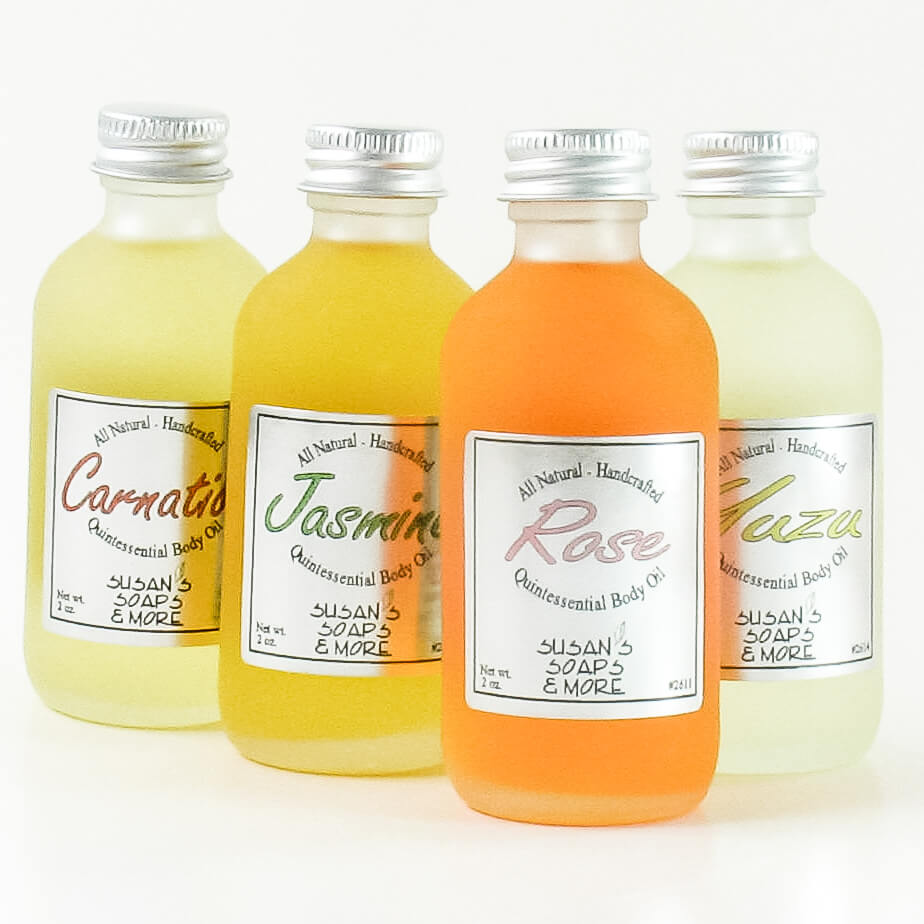 Our QBOs, otherwise known as Quintessential Body Oils are the ultimate in body oils! These are each created with high end or "precious essential oils" that have great aromatherapy benefits sure to make Mom feel precious too!
The available scents are:
Carnation – Warming and a bit spicy
Jasmine – Sweetly floral and senuous
Rose – Floral, but not overtly sweet
Yuzu – Citrusy, fresh and light
Choose one or more in the scents that you think would please her the most. You might want to consider pairing a bottle with the appropriate item from Option #2.
Pampering Her Option #2 – Luxury Soap Bars
I mentioned high end essential oils for Option #1. High end essential oils are what we also put into our luxury soap bars.
We have three that you might consider.
Rose Milk which would pair perfectly with the Rose QBO.
Frankincense & Myrrh which would complement the Carnation QBO. Note: We also offer a Frankincense & Myrrh Body Oil that is awesome.
Carrot Seed Complexion Bar which would work well with the Yuzu QBO.
Don't feel like you have to combine one of these bars with a QBO. You could certainly give a selection of just soap bars or I have a few more pairing suggestions in the options below.
Pamper Mom Option #3 – Body Scrub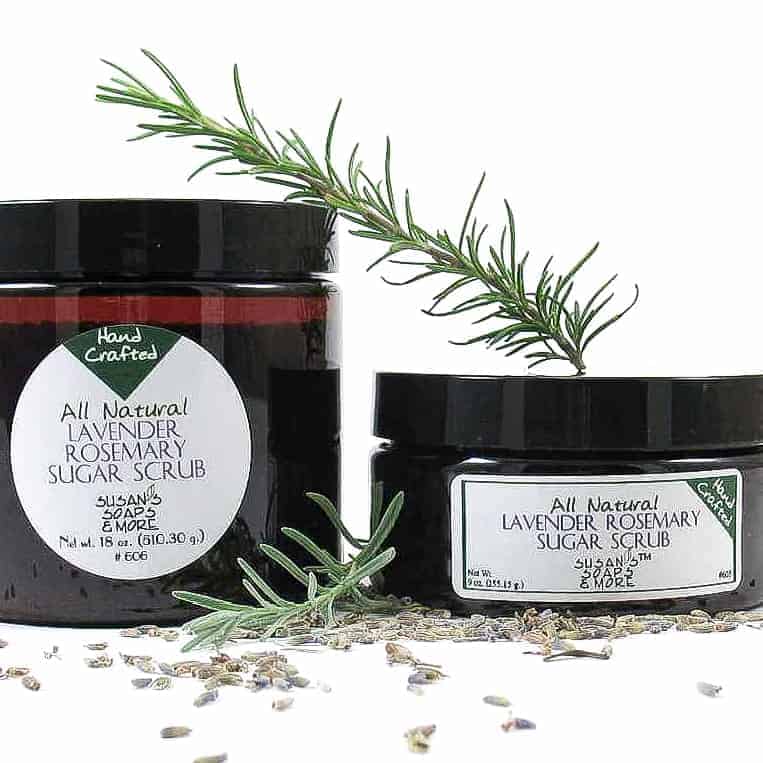 Almost every woman I know considers a visit to a spa as one of life's most pampering experiences. Gifting her with a Body Scrub in either sugar or salt will be a way she can create her own spa day at home whenever she wants.
We offer our Salt Glows in both Almond and Lavender Sage.
Sugar Scrubs come in Grapefruit, Lemongrass, Lavender Rosemary and Eucalyptus & Tea Tree.
Take this option to the next level and pair with a coordinating soap, body oil or QBO.
Pampering Option #4 – Travel Set
Is she planing a trip this summer? You could put together a set of Travel Essentials for her to carry with her on her trip. Some of what is pictured here is:
Rosemary Mint Solid Shampoo Bar – Solid Shampoo Bars are perfect for travel because they don't leak, you can carry them on a plane and one bar does it all head to toe.
Lip Balm – available in two scents and two sizes.
Something not pictured but in today's world is great to carry with is our Hand Sanitizer.
This post gives more details for Travel Essentials.
Pamper Mom Option #5 – Easiest Skin Care System Ever!
Is the Mom on your list busy? Well of course she is. She's a Mom!! Busy is simply part of the job description. But she still wants to look her best? Well of course she does!! These two products are all she needs for a super simple, super fast skin care regimen that still gives her a wonderful glowing skin. Wash with the Carrot Seed Complexion Bar. Moisturize with the Face Serum. Easy, peasy!!
Conclusion
I hope this helps you focus in on what gift the Mom on your list would most appreciate. We make all of our products ourselves, using all natural ingredients. No artificial fragrances, preservatives or colorants. We use no animal fats and do no animal fats. If she loves handmade, natural soaps and skin care products I really don't think you can wrong with any of these options!!
But, really, the most important thing is just to make the effort to show that you love her! Trust me, as a Mom, I know!!